Glossary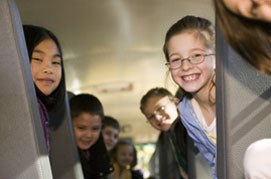 An area of student need, involving attentive listening comprehension skills amongst background noise/conversations and/or processing to understand information given orally.
A diagnosed condition, affecting body movement and muscle co-ordination, resulting from an anomaly during brain development.
Organizations or agencies that provide resources and/or services to students, their families, teachers and/or school boards, but are not funded by the Ontario Ministry of Education. They could be funded by other governmental ministries, charities or privately.
A diagnosed psychiatric condition, characterized by a pattern of behaviour where the rights of others or social norms are violated. Symptoms include verbal and physical aggression toward others and/or animals, destructive behaviour, lying, truancy, vandalism, and stealing.
Inclusive and positive classroom climates are learning environments where students feel valued, respected and part of the classroom community and are thus ready to learn.
"They may forget what you said but they will never forget how you made them feel."
–Carol Buchner
A diagnosed condition that impairs the body's ability to move salt and water in and out of cells, which causes the lungs and pancreas to secrete thick mucus, blocking passageways and preventing proper function.